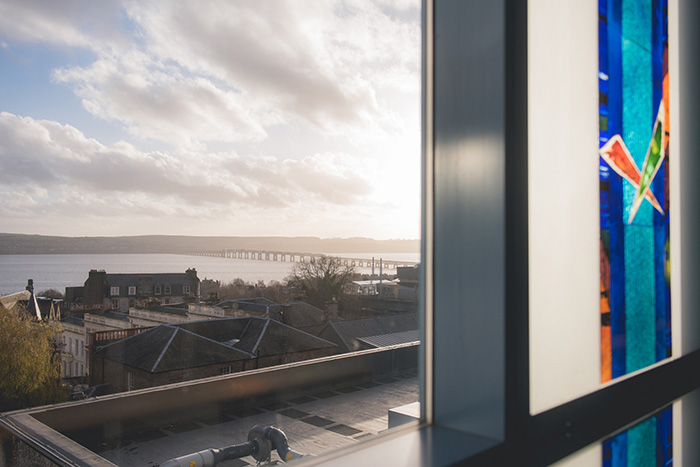 Protein kinases are the pharmaceutical industry's most important class of drug target. Over 30 protein kinase inhibitors have been approved for clinical use and over 150 more are undergoing clinical trials of which about 25 are in Phase III clinical trials.
The MRC Protein Phosphorylation Unit (before it became The MRC Protein Phosphorylation and Ubiquitylation Unit, MRC PPU) at The University of Dundee pioneered analysis of the selectivity of protein kinase inhibitors by setting up the first service to tackle this problem in 1998. This procedure, termed "kinase profiling" proved to be of great help to the pharmaceutical industry, speeding up the development of specific protein kinase inhibitors with therapeutic potential.
The establishment of The International Centre for Kinase Profiling was accelerated as a result of in-house expertise present in the MRC PPU -- with this class of enzymes, kinase profiling and cellular signalling. Moreover, given investigators' understanding of the importance of translating early findings into tangible targets scientists in the MRC PPU, together with others at The University of Dundee, entered into a collaborative partnership with the pharmaceutical industry in what has become the largest and longest-running academic-industry partnership of its kind known as The Division of Signal Transduction Therapy.
Working with industrial partners has translated into a level of rigor and attention to detail that makes The International Centre for Kinase Profiling a key asset to scientists the world over – in industry and academia - by providing access to kinase profiling services at an affordable price.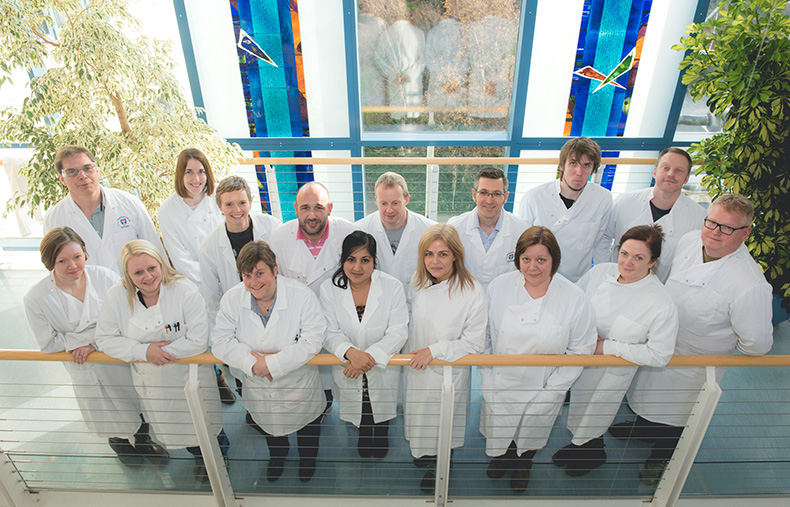 Our Approach
Given importance of kinases in human biology and the need within the field to selectively target an enzyme, many biotechnology companies, as well as academic drug discovery centres also need access to kinase profiling services when assessing their small molecules.
Working with leading experts from Pharma, we have implemented the industry level of standard operating procedures that guide all our services. Since 1998, we have collaborated with 8 different large pharmaceutical companies including Pfizer, GlaxoSmithKline, Boehringer-Ingelheim, Merck-Serono, Astrazeneca, Janssen Pharmaceutica NV, Novo-Nordisk and Merck & Co.
Quality control measure that are in place include Quantification of Z' and IC50 confirmation of known inhibitors. Unlike other providers we use the principal method used for protein kinase evaluation at the ICKP is a radioactive filter binding assay using 33P ATP (Hastie, et al 2006. Nat Protoc. 2006;1(2):968-71; Bain, et al 2007. Biochem J. 2007 Dec 15;408(3):297-315). This method is sensitive, accurate and provides a direct measure of activity. Thus results are directly comparable between samples. Were different assay formats utilized between enzymes, this would not be possible.
Our service is available to anyone that wishes to use it and our panel of protein kinases has now increased in size to 140. We have also launched a new lipid kinase profiling service in July 2012. The information in this website explains how "kinase profiling" is carried out and how it can be accessed by interested parties.
Kinase Profiling Inhibitor Database.
The International Centre for Kinase Profiling also incorporates a widely used searchable database of specificities of nearly 250 commonly used signal transduction inhibitors screened against a panel of up to 140 kinases frequently at multiple concentrations. We strongly recommend undertaking kinase profiling of any kinase inhibitor prior to using it in a biological experiment. It is essential to have a good feel for the specificity of the kinase inhibitor you are working with in order to be able to properly interpret your data. To view and peruse data stored in the kinase profiling database click here.
Our Promise
From the scientists who started it all….Efficient personalize services for your profiling needs. 
The International Centre for Kinase Profiling is housed within the MRC Protein Phosphorylation and Ubiquitylation Unit, home to the world's leading experts on kinases and phosphorylation. If further guidance is needed -- if you are new to this field or would just like advice from another scientist -- we can help you liaise with a resident expert.
We have a large capacity and flexibility and our services are available to scientists worldwide. We want to discuss your project requirements with you and help in any way we can. If there is something you need and don't see – just ask! You can be confident that we will approach your project with professionalism and efficiency. It is for all these reasons that our customers keep coming back.
If you have a large project to discuss, please contact us and let us help you take your research to the next level!